Branding – designwithme 2011
Design with me. Design with marco ellinger. For a designer the most difficult thing is without doubt to create its own corporate design. It has to have a great concept and an unreachable graphic artwork. And that's hard. That's impossible. Nevertheless, you got to do the best. And that is what I have tried. Rather than just decorating and making things look pretty, it is my personal aim to create designs rooted in a strong concept. As an Art Director I do concept & design. My personal focus lies in the areas Corporate Design, Editorial Design, Desktop Publishing as well as Apparel Design and Installations of Art. Prerequisites next to keeping one's eyes wide open and a sense for visual quality, are an affinity to art and design, and a nose for current trends. Oh yes, it's me.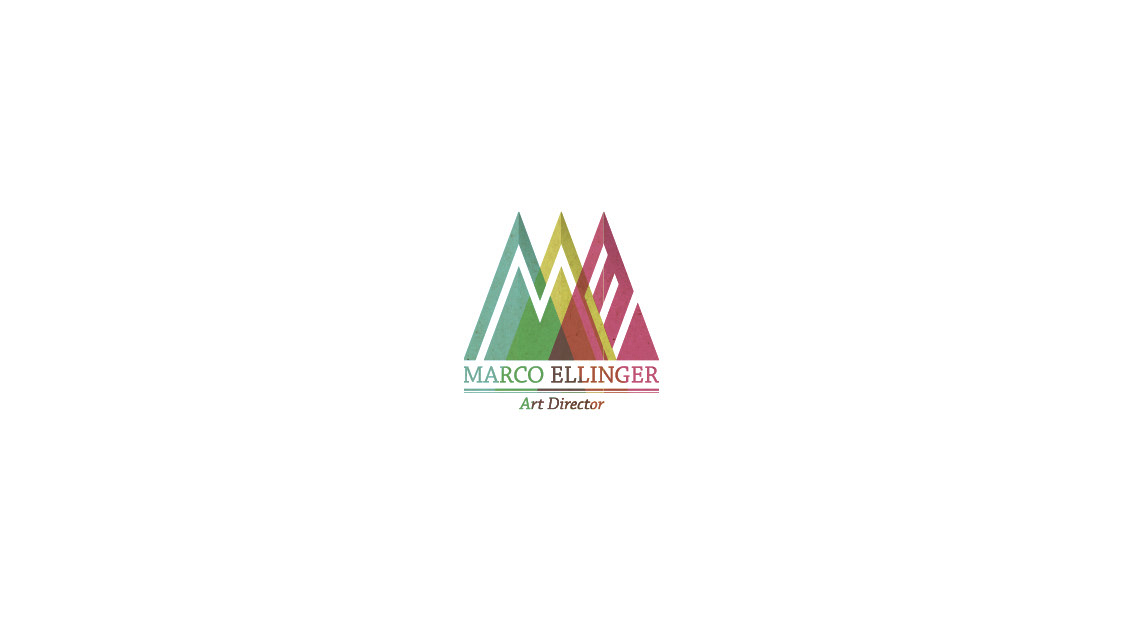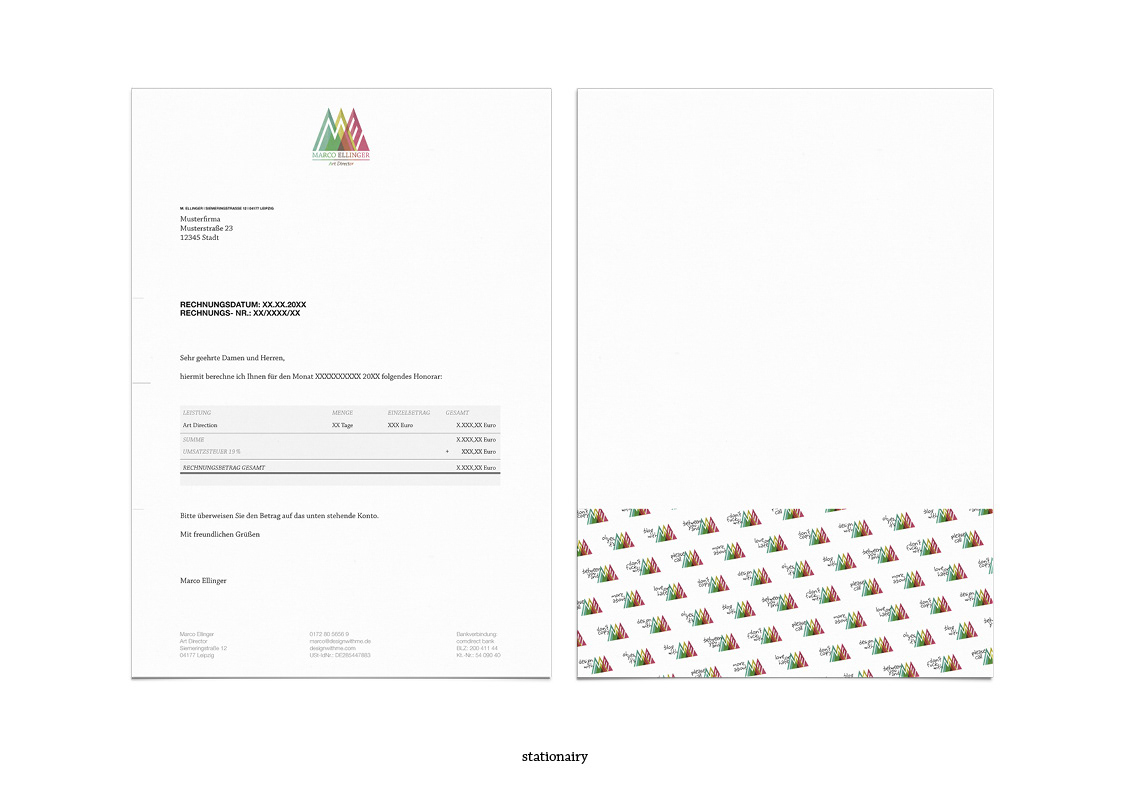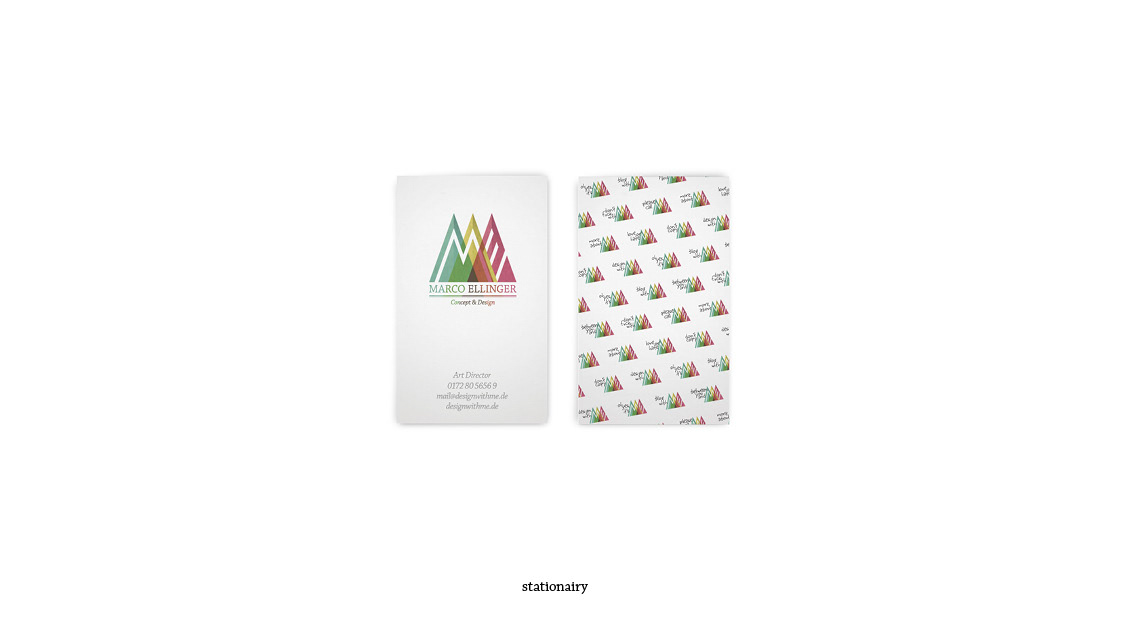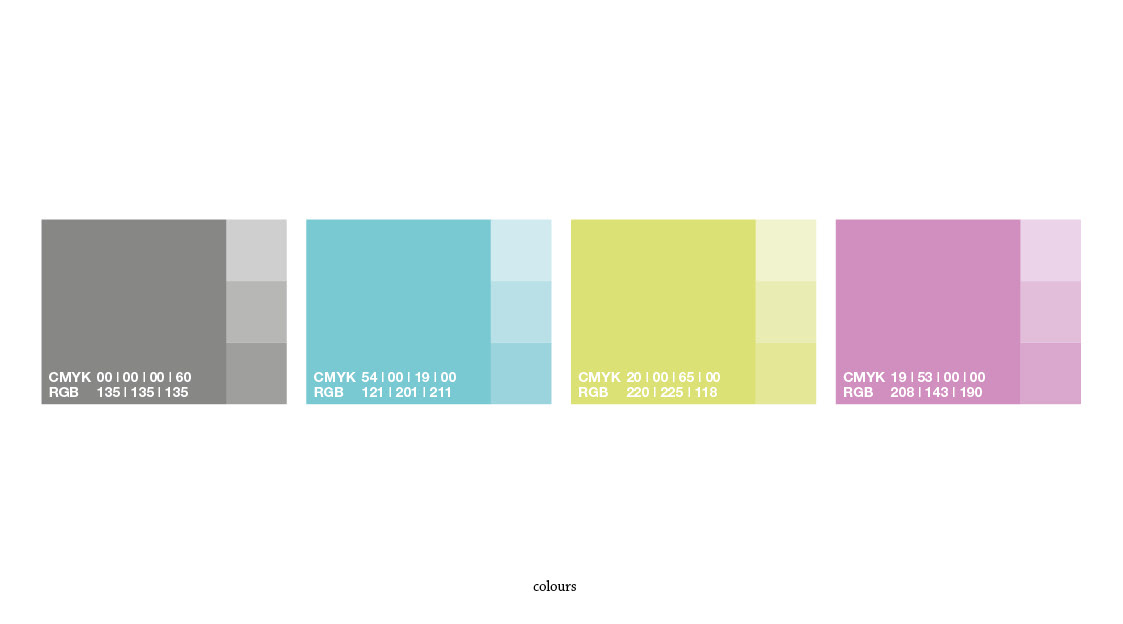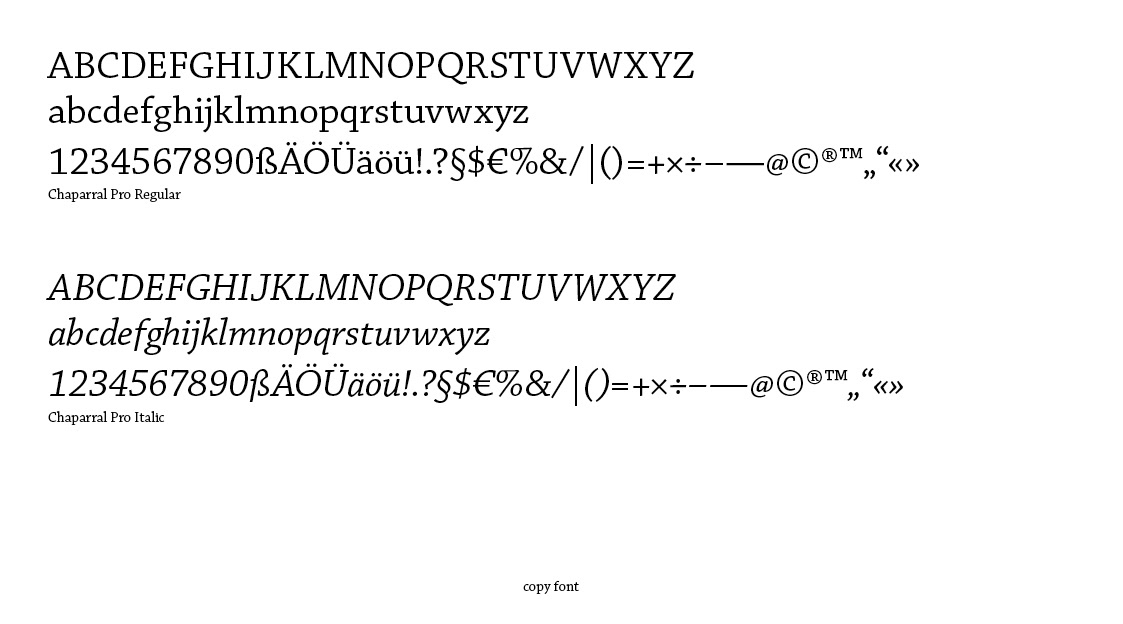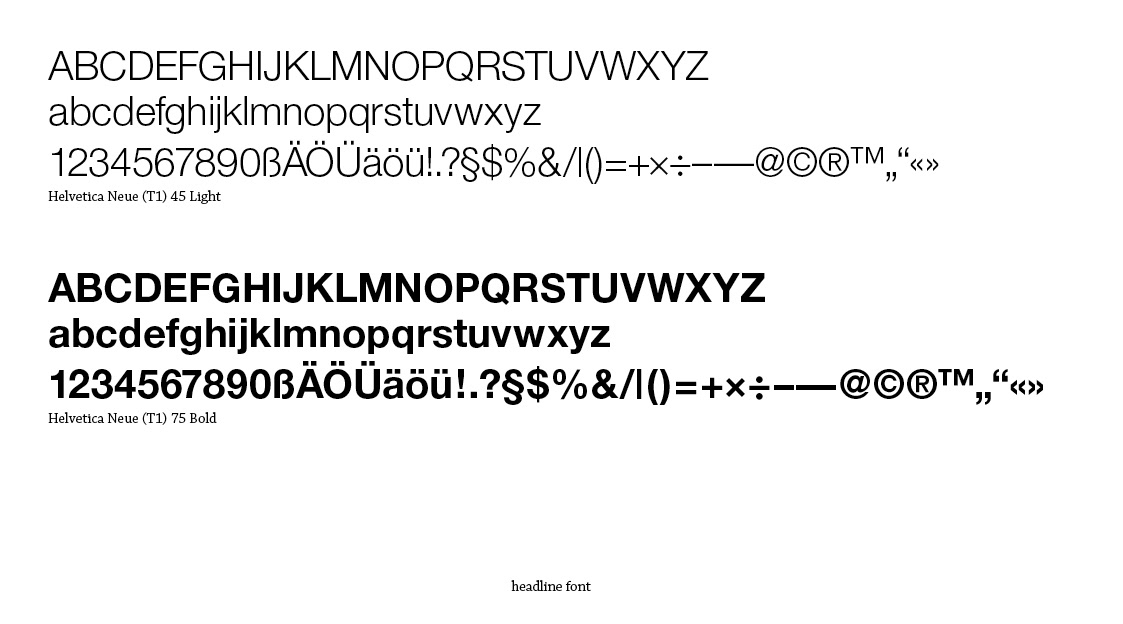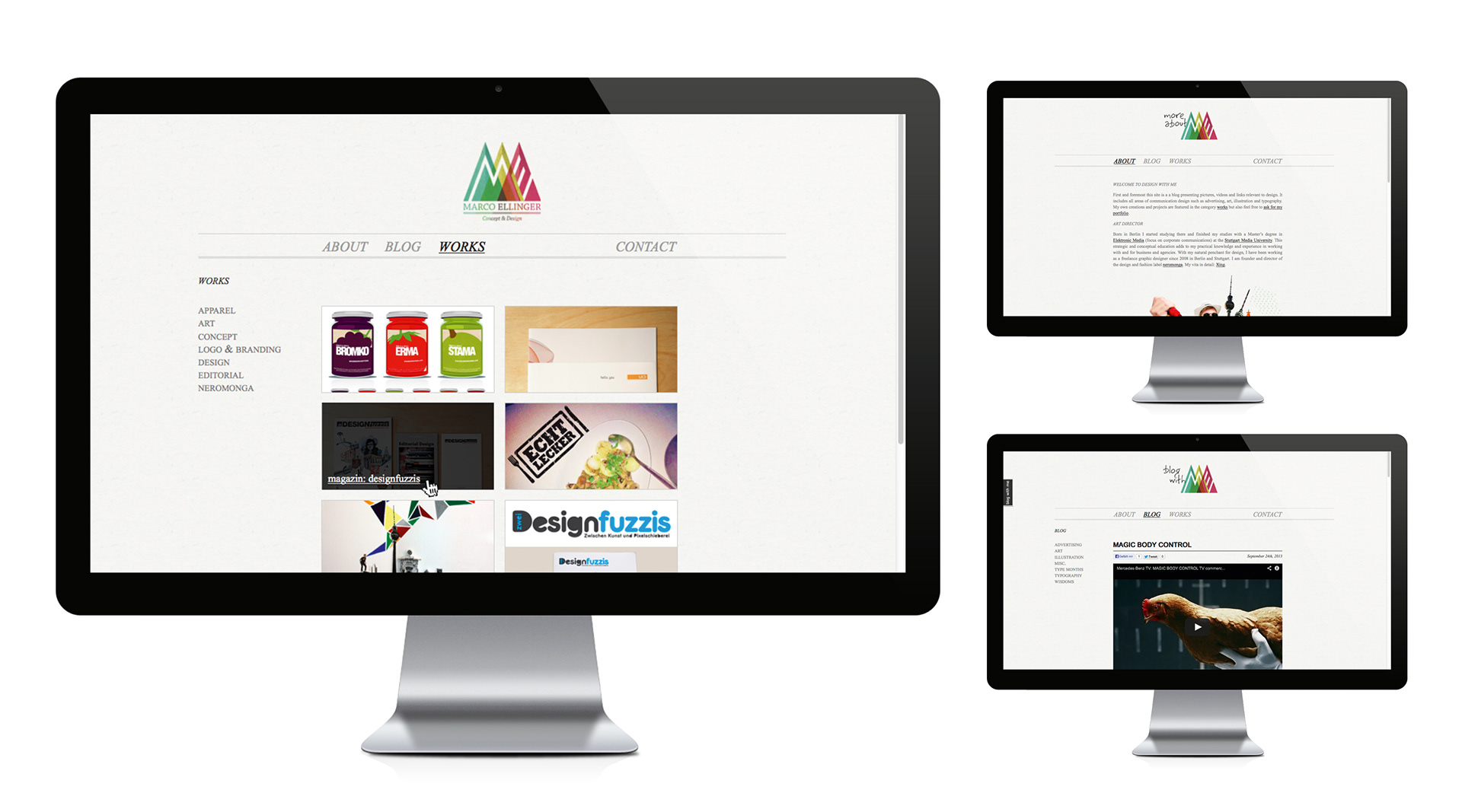 Task: concept & design
Subject: Logo, stationary, website screendesign, branding
website programming: Florian Weigand
Thanks for watching!
Wanna see more? Keep in touch and follow me.
You can also
visit my website
for more projects.